Top 10 Tips for Performing in Rio's Sambódromo
February 16, 2020
Performing at carnival in Rio's Sambódromo? Lucky you!
Not quite sure what to expect? Have no fear!
I was in exactly the same position this time last year when I embarked on a crazy two-week Brazilian adventure with thirty other samberas. Despite several internet searches and endless trawling through YouTube, I couldn't find anything to help me! So to make you feel somewhat more prepared for the mayhem of dancing in Rio carnival and make the most of this unique experience, I've compiled my Top 10 Tips for Performing in Rio's Sambódromo.
1. Arrive early and attend Brasil Samba Congress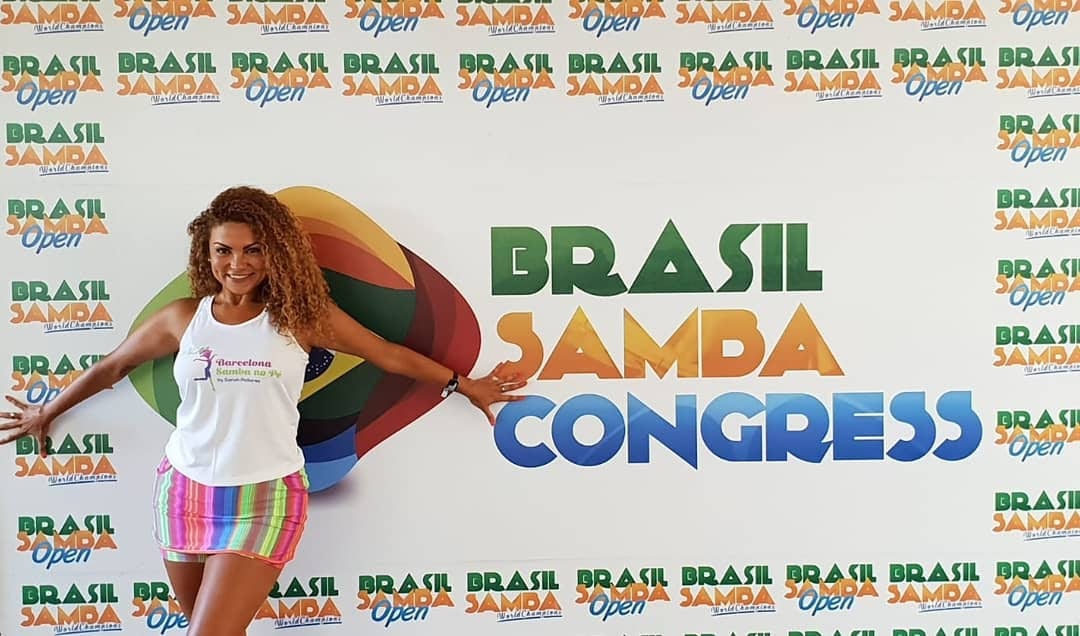 If possible, arrive at least a week before your performance. Not only will this give you time to recover from any jet lag and get used to the humidity of Brazilian summer, it'll also allow you to attend the Brasil Samba Congress – a 3-day non-stop celebration of Brazil's national dance featuring up to 9 hours of samba classes per day, parties,competitions and shows.
Aside from being a great opportunity to connect with other samba lovers from around the world (who are probably also performing in the parade), you'll learn new styles and moves from over 20 different professional samba teachers – ideal for levelling up your samba, increasing your stamina, and giving you a huge confidence boost in time for carnival. For more information check out the Brasil Samba congress official website.
2. Rehearse with a samba school
While this isn't always possible (some schools have their rehearsals months before carnival), rehearsing with a samba school is excellent preparation for your performance(s) in the sambadrome. Even if you can't practise with the school you'll be dancing with, try your best to go to any school's rehearsal. Most of them are open to the public and are sure to be a memorable and authentic experience. Importantly, they'll get you in top shape before your performance – especially important if you otherwise spend your time on the beach with a caipirinha in hand! To get started, why don't you check out some of the most famous schools: Salgueiro, Mangueira and Unidos da Tijuca.
3. Take a sewing kit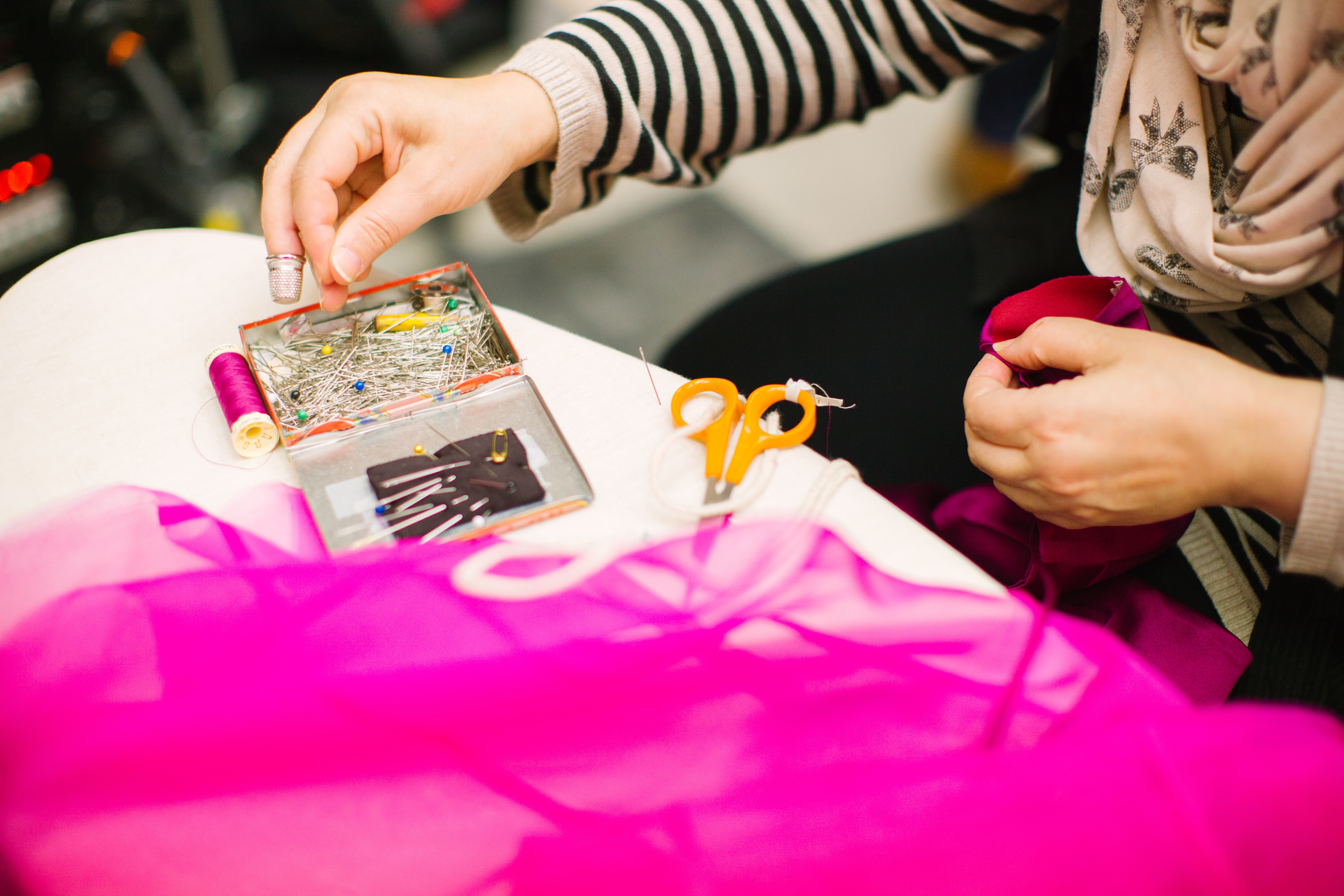 Safety pins, needle and thread, glue gun… take it all! And ideally brush up on your DIY skills before you go (or if you're like me and you don't know how to sew a button on, at least take a kind friend who can help you!).
Carnival costumes are often one-size-fits-all, which is fine… apart from when they don't fit all. Even if your costume has sizes, they're likely to be no more sophisticated than S, M and L. To avoid missing out on carnival fun because you've ended up with a bikini bottoms that could wrap twice around Brazil, or a bikini top so skimpy you're one shimmy away from a total nipple jailbreak, be equipped to make adjustments!
On a related note, whilst not always possible due to the exasperating Brazilian habit of leaving everything until the last minute, try to get your hands on your costume as soon as possible to make any changes in a stress-free environment. Speaking from experience, receiving your costume 20 minutes before show time is definitely a cortisol-raising experience.
4. Leave your modesty at home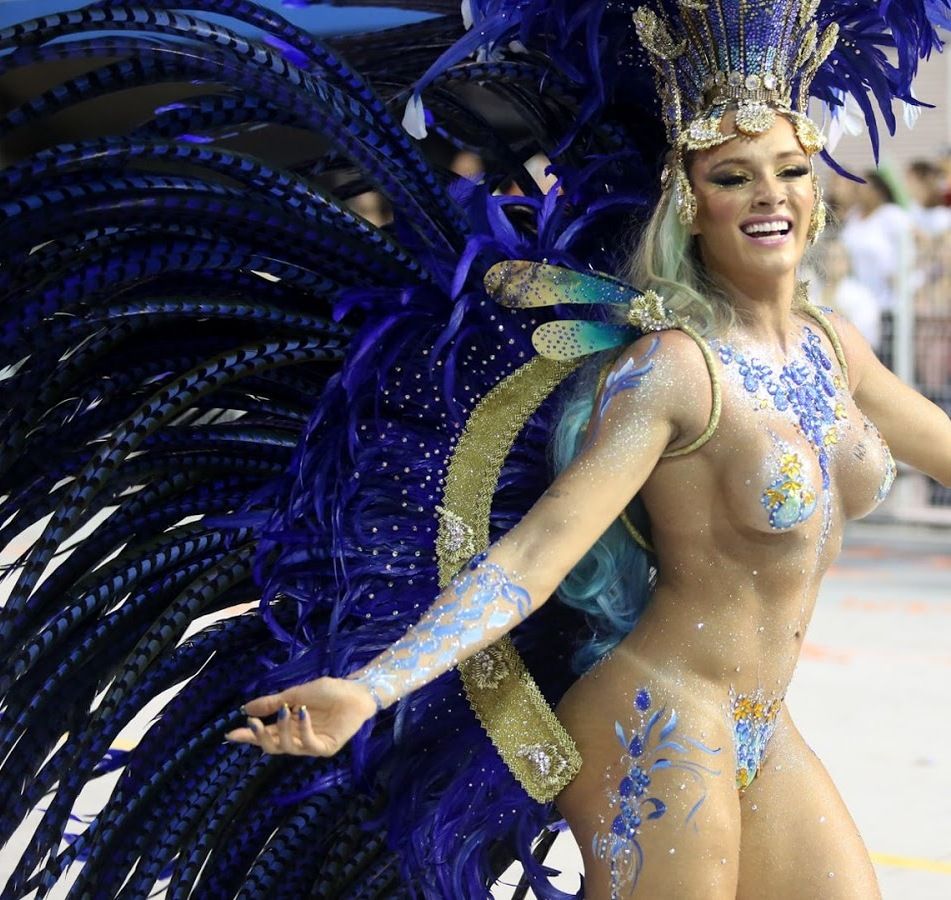 Brazil is famous for many things: coffee, carnival, football, tropical fruits… but not modesty! I'm not just talking about the Brazilian penchant for dental floss style bikinis, or the barely-there costumes of the Sambódromo, I'm talking about people's personalities in general.
As a Brit I've grown up with self-deprecating humour, understatement, apologising profusely for accidentally encroaching into someone's personal space, heck, I'll even apologise if some bumps into me! This is not the way in Brazil – particularly in the samba community! Make sure to stand your ground, or you will be shimmied and elbowed out of the way by the first sassy samba queen to come your way. Remember: no pose can be too big, no attitude too provocative, and no costume too extravagant. Brazil is the home of hyperbole and larger than life characters. If you think you're too much, you're doing it right!
5. Take spare shoes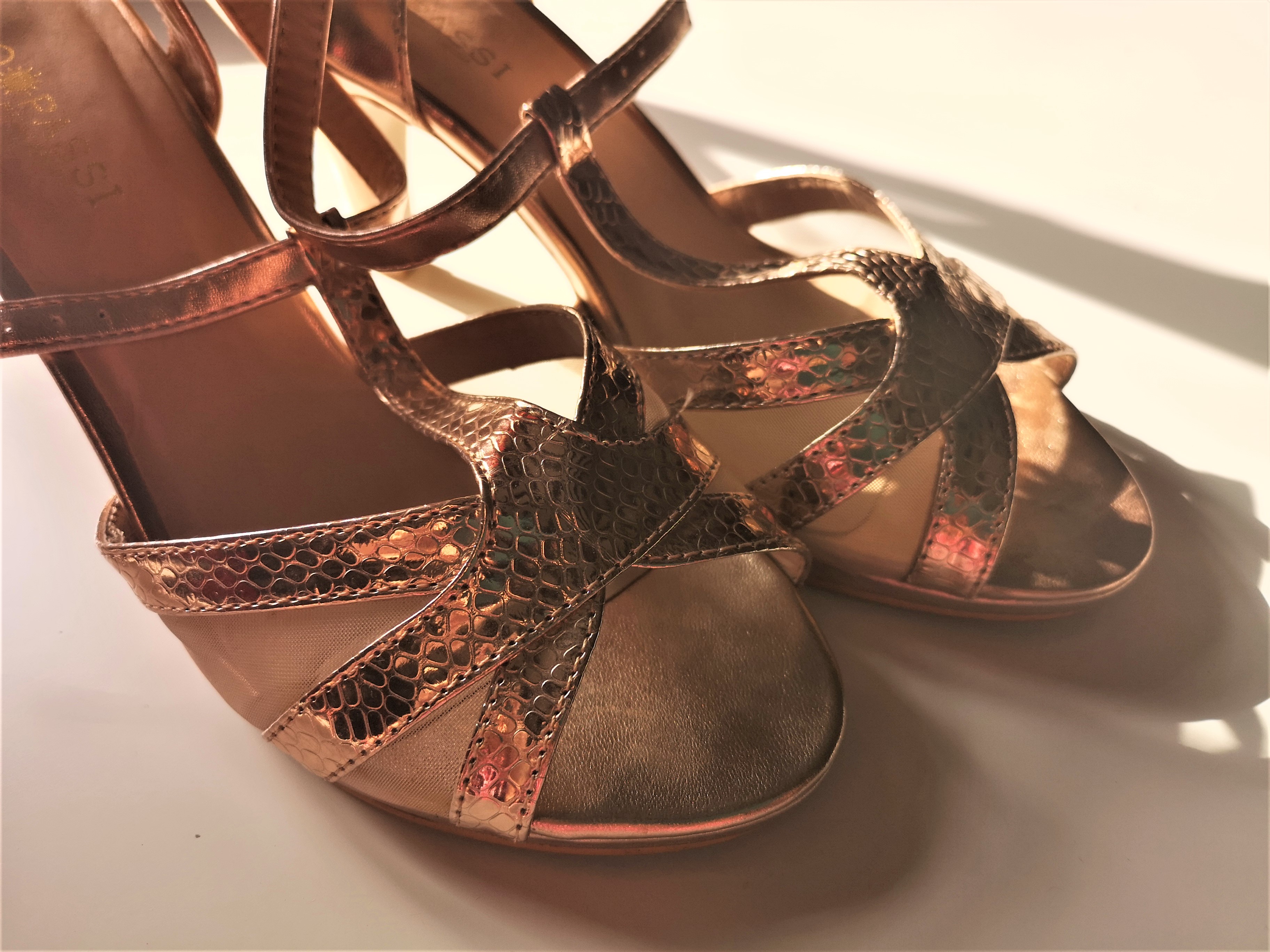 You'll thank me when you've been given a size 3 but you're a size 8! They probably don't need to consist of much more than plimsolls. In fact, for one performance, we weren't given anything more than cardboard soles with a plastic covering!
6. Prepare for all types of weather
Prepare for ALL types of weather during carnival. The night of our first performance was marked by thunder, lightning and a tropical rainstorm. This inevitably created traffic mayhem in the already full-to-bursting city, caused flash-flooding in the Sambódromo, and left us taking refuge for several hours inside the metro station.
We were certain the whole thing would be called off. But this is Rio, and the show must go on! After kicking the arena's flood drains into action and waiting for the worst of the storm to pass, we were eventually given the go-ahead.
Arriving at the sambadrome's entrance it became apparent that the storm had sadly taken a toll on the floats.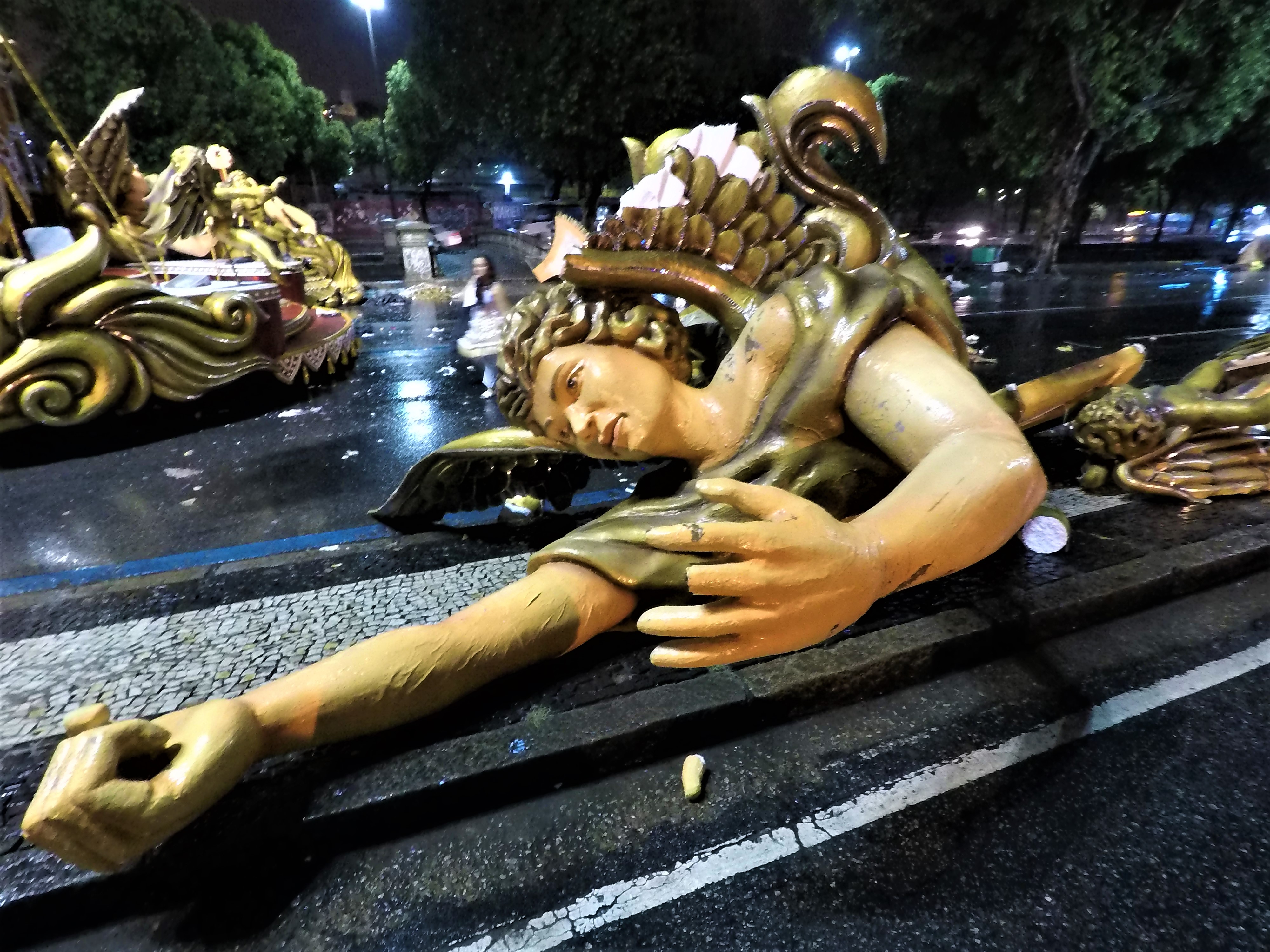 While ours was fortunately still intact, the floor was sagging worryingly under the weight of the hundreds of samberas, and the slippery descent to the float's upper tiers on a rickety wooden ladder wearing only flip-flops and cardboard shoes was definitely a nerve-wracking experience we had never anticipated.
Despite our waterproof ponchos, we were left shivering and soaked to the skin. So if all else fails, make sure you're at least mentally prepared for the very real possibility of a teeth-chattering wait on top of a probably unsound structure wearing sodden velour leotards.
Just to keep us on our toes, the following evening we danced in 30+ degree heat which left some girls close to fainting.
Apart from arming yourself with a resilient mentality, here are some practical things you should take to help you in all weathers:
waterproof makeup – great for both rainstorms and tropical heat
water – to rehydrate you after dancing in sweltering conditions, and
money – to buy a waterproof poncho at the first sign of rain
Which brings me onto my next tip…
7. Stash all your essentials on you
There's no secure place or lockers to leave your belongings when you're dancing. (This is something the organizers could make a fortune from!) So make sure to only take the essentials. For most people that will be money, phone, keys and maybe a small camera. If you're performing on a float, you might be able to stash a few things there, but don't count on it not getting lost, stolen or mangled, and if you're on the ground there's no way you can take a bag.
This is where you have to get a bit creative. We had girls put money in their bras, mobiles inside shin pads, keys in hidden bumbags, cameras sewn into costumes… You get the idea – you can take what you want, but make sure it won't fall out or be visible to the organizers when you're shaking your thang, otherwise you risk being sent off.
8. Think carefully about what you eat and drink
DO NOT go into the Sambódromo without eating first. Relentless dancing in tropical heat on an empty stomach is a recipe for fainting before you've made it to the end of the parade.
You also need to think carefully about exactly when and what you eat. Spaghetti carbonara and a cola half an hour before the show can only lead to indigestion, bloating, and barf central, while only eating an apple several hours before won't give you enough fuel to run on. Choose something that's going to give you slow-releasing energy and give your body enough time to digest it.
Similar thought needs to be given to what you drink. Anything fizzy or milky is probably going to repeat on you, so you're best just sticking to juice or water to stay hydrated. Don't drink too much though – there'll be at least an hour when you have no access to toilets, and getting elaborate multi-part costumes on and off in dirty portaloos is quite a feat. Plus, we all know the feeling of an anxious bladder before performing.
Of course, once you've finished parading you can drink and eat anything you want. A sugary refreshment to give you some quick-releasing energy is recommendable and you'll have definitely burnt off enough calories to eat the fattiest foods you want!
9. Find out where the cameras will be
Although the audience sits on both sides of the runway, the cameras and video crews will only be on one side. Find out where they'll be and try to dance there. After all, you want your friends and family back at home to see your moment of fame.
10. Prepare for organised chaos
Despite the best preparation, you will still be faced with the unpreparable. You never anticipate climbing dizzying heights up a rickety ladder in a torrential downpour, or having your eyes poked out by costumes reminiscent of the Iron Throne. Just like you don't imagine venturing into South America's largest favela at 3 o'clock in the morning to pick up your costumes from tough, tattooed men delicately attaching last-minute feathers and sequins.
There are many more anecdotes where those came from, but I think the Disney film Rio actually gives a pretty accurate representation about what it's like in the Sambódromo.
So in summary, the above tips should help you plan the best you can. But after that, just surrender to the beautiful organised chaos that is carnival. That's actually the best part.
11. Bonus Tip
Smile, relax, enjoy yourself, and feel like a star for the night. This is going to be incredible!
***
That's all for this week. I hope you've enjoyed part 3 of my Brazil series. If you haven't read them yet, make sure to check out parts 1 and 2: Top 10 Things To Do During Rio Carnival and What You Should Know Before Going to Rio Carnival.
Sending you positivity and sunshine from Barcelona and wishing you the best of luck if you're one of those lucky people performing in the Sambódromo!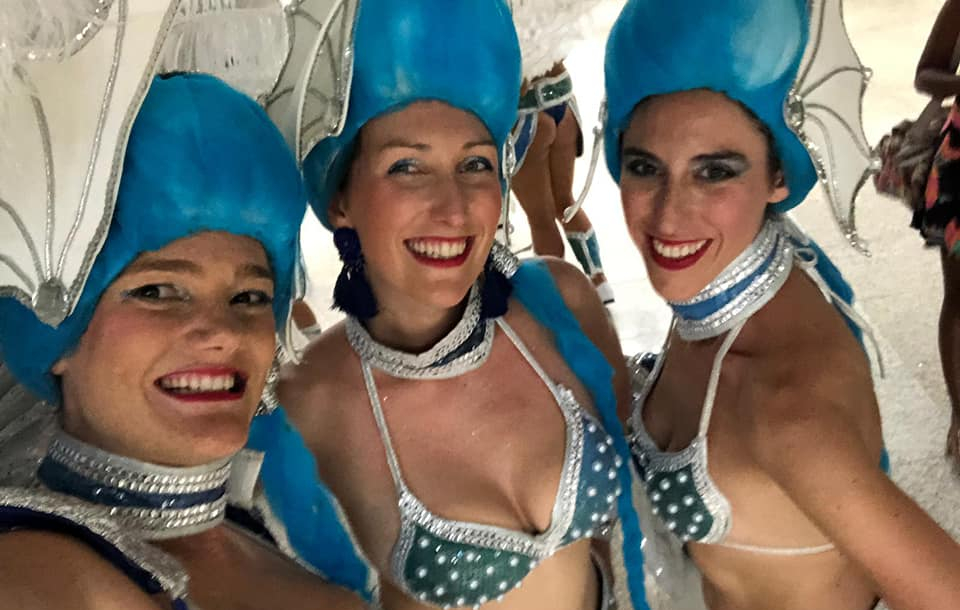 If any of this has piqued your interest, speak to Sarah Pallares. The Rio-born samba dancer has been teaching and performing for 20 years, 9 of those years in her adoptive city of Barcelona. For the past two years Sarah has taught at the Brazil Samba Congress and organised a two-week excursion to Rio during carnival. So if you want to improve your samba, get taken to the best insider parties and experience the magic of the Sambódromo, get in touch with her! You don't need to be based in Barcelona to ask her about any of these things, just say that I sent you!
Contact details: [email protected]
Instagram: profsarahpallares
I love hearing from you! Scroll down to the comments below to leave me a message. And remember, sharing is caring!