Top 10 Things To Do During Rio Carnival
January 26, 2020
Around this time last year I was lucky enough to go on the trip of a lifetime together with an excited gaggle of almost 30 other samba dancers to perform in Rio de Janeiro's Sambódromo. We had the two most incredible sleep-deprived weeks dancing, exploring, partying in an array of wacky outfits, practising our Brazilian flirting … In short, a dream! To help you have an equally out-of-this-world time on your Brazilian adventure, I've compiled this Top 10 List of fun things to do at the world's biggest carnival!
1. Step into the Jungle at Copacabana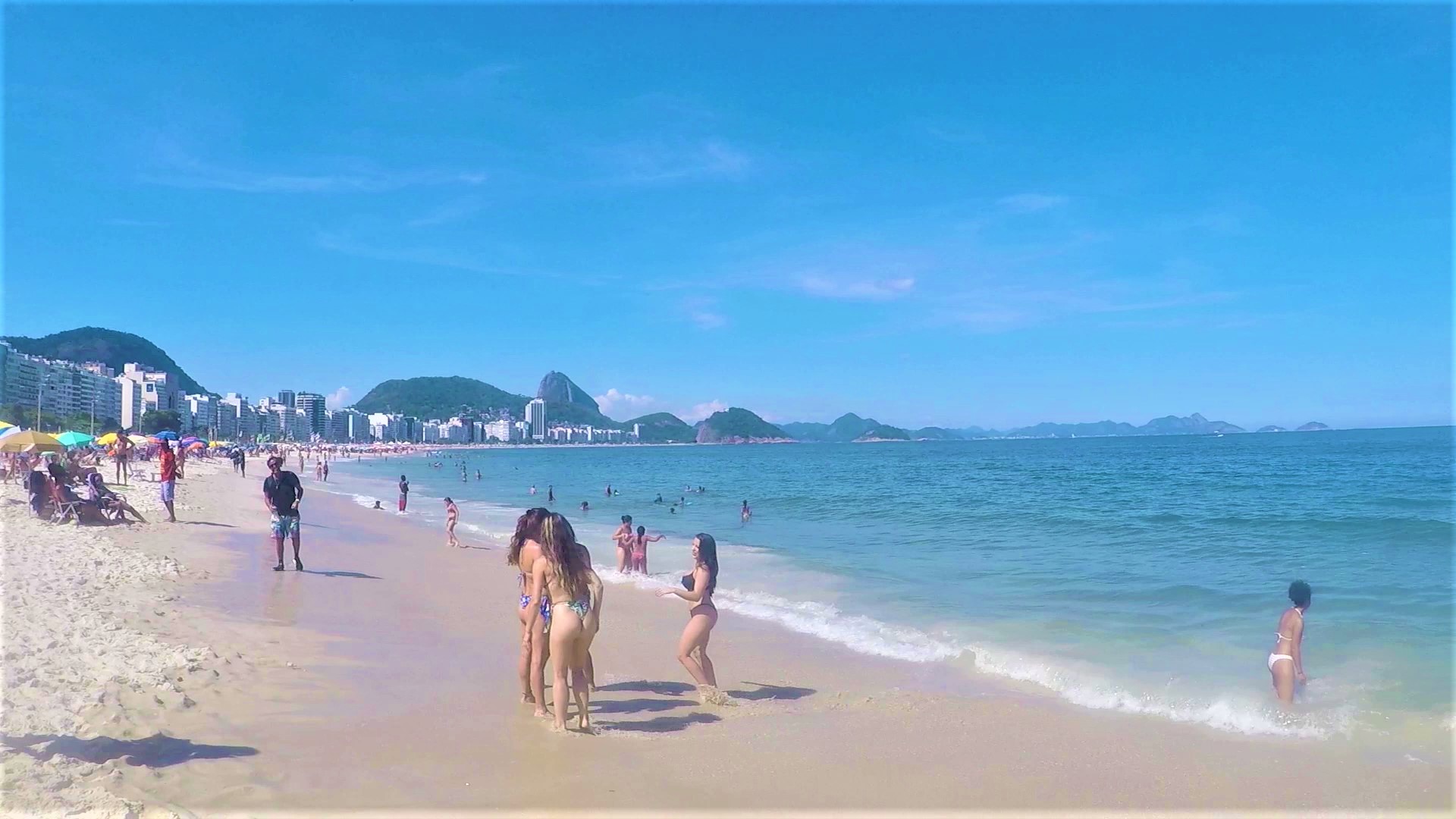 Many visitors flock to this famous beach inspired by many a song invoking its glamour and fame expecting to find a pristine, tropical coastline shared by them and a few beautiful Brazilians. Unfortunately, this couldn't be further from the truth (well, aside from the beautiful Brazilians). In reality, it's an overpopulated, dirty and polluted beach, especially during carnival. Somehow the cigarette-littered sand and plastic bobbing about in the sea will erase all romanticised fantasies and Hollywood glamour associated with it.
But, I still think it's a must-see. Why? To observe the absolute jungle of characters who frequent it and be part of the general hubbub.
First of all there are the beach sellers flogging you anything from peanuts, cigarettes, keyrings, whistles, phone covers, ice cream, prawns on a stick freshly grilled on a portable oven… In short, anything your heart could desire, aside from some peace and quiet. If you've ever been to Barcelona's Barceloneta Beach, you'll know how relentless the beach sellers are. Like most things in Brazil, it's a lot more extreme here. After spending just a few hours at Copacabana, I had noted down 35 distinct things being sold! It's hectic, but it also makes you feel strangely pampered. Whilst everyone else is rushing around, you can have all your needs met from the comfort of your rental deckchair. Thirsty? No problem, someone will come by with coconuts, beer, or fresh juice. Hungry? Someone will bring some fried cheese. Sun in your eyes? Forgot your bather? Another several will come flogging teeny-weeny bikinis and counterfeit luxury sunglasses.
Finally, there are the other beach-goers – a spectacle far more interesting than the beach itself. What you see is not far off a carnival parade. Be prepared for tanned and oiled beach babes (both guys and girls) strutting along the shore wearing swimwear that wouldn't fit a Barbie doll, with all the sass and confidence of any carnival king or queen. Selfies turn into hour-long photo shoots, with no squat, high kick or booty shake deemed too inappropriate for public viewing.
Mating rituals too seem to have few limitations here. In my adoptive city of Barcelona, the most coquettish behaviour you'll see is a shy wink. Here the exaggerated displays of flirtation and posturing include flexing your muscles, pouting, staring, wide crotch displays and shamelessly approaching strangers with amorous intentions despite them being with an intimidating group of friends.
And now you know why Brazilians don't take books to the beach. Why would you, when you have free live entertainment?
2. Soak up the sun at Barra da Tijuca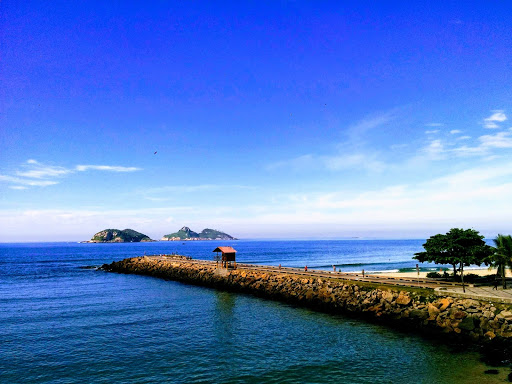 If you really want to relax, head to Barra de Tijuca in the West Zone instead to enjoy Rio's longest beach – 18km of soft sand and clear green waters. This is everything Copacabana isn't: calm, clean and with a very local feel.
Watch out for those killer Atlantic waves though – unless you're surfing them that is. Windsurfing, kitesurfing, bodyboarding, stand-up paddle… this is a surfer's paradise.
This calm neighbourhood does become a lot more animated during carnival when it's not uncommon to see small beach bars hosting amazing Brazilian bands playing all sorts of musical genres, but it's still a tranquil choice for family-fun.

And when you're there, don't miss the Barra da Tijuca bloco…
3. Party with the locals at a Bloco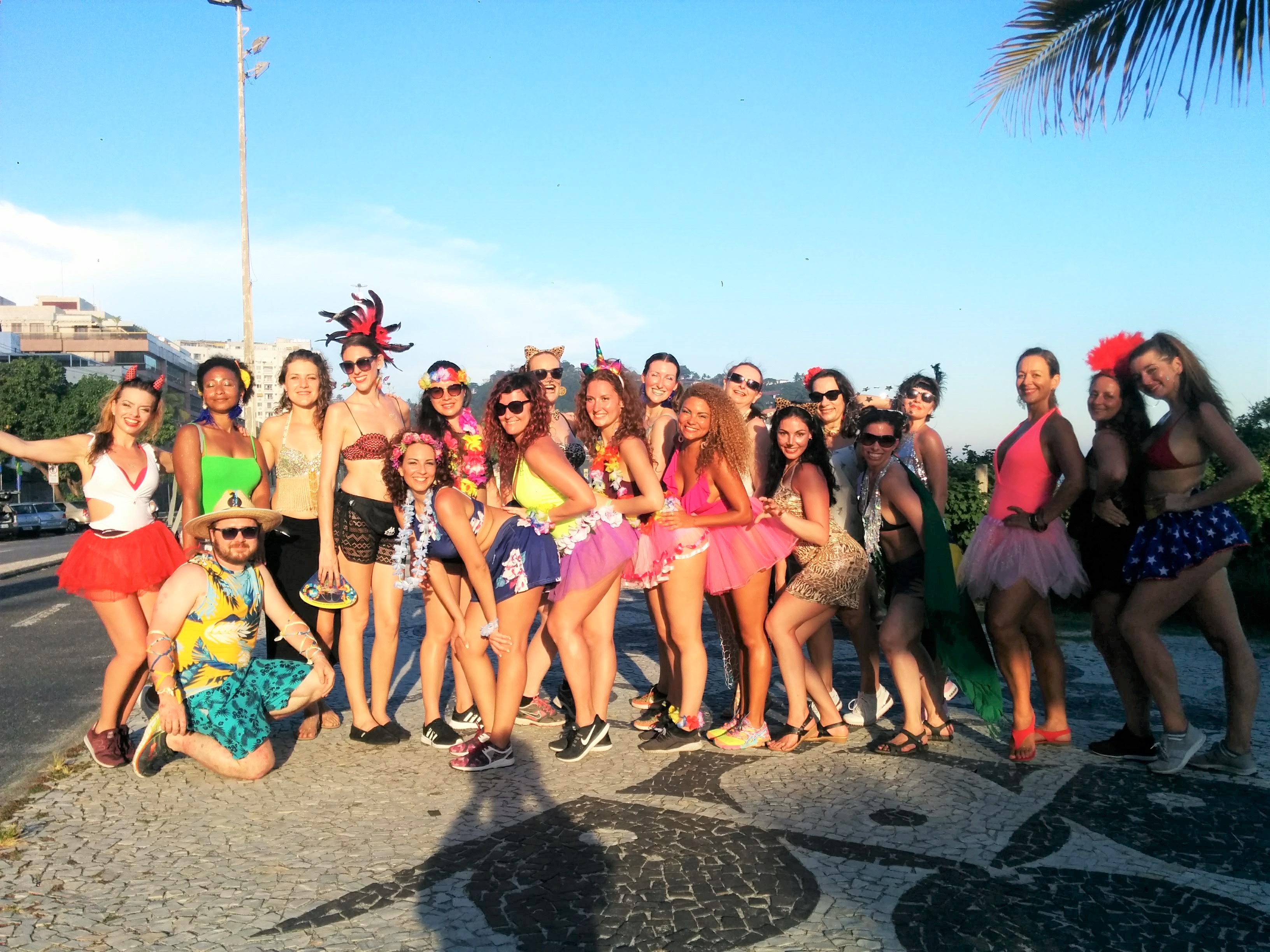 Rio Street carnival is made up of several blocos: essentially massive carnival street parties. Thousands of revelers parade around the block (hence the name) following enormous floats sporting great live bands and deafening sound systems. The music of the day is, of course, SAMBA! But, if for some reason that's not your thing, rest assured there's a musical style and theme for everyone: funky music, pop, brass bands, blocos for kids, LGBT parades, The Beatles-themed blocos, blocos where everyone dresses up as nuns… Your only problem will be choosing which ones to go to! Find out more about the different types of blocos at carnivalbookers.com.
Personally, I'd recommend going to a bloco near the beach. Rio is hot at the best of times, and scorching come carnival. Although there'll be plenty of street vendors selling ice-cold refreshments to keep you hydrated, you'll feel a lot fresher if you're near the water. Plus, you can jump in at the end to cool off! Find out all about this year's blocos on blocos.rua.com
4. See the sights
Okay, it's the most touristy thing in the book, but you can't go to Rio without seeing at least a) Christ the Redeemer b) Sugar Loaf Mountain and c) the Selaron Steps.
5. Get away from it all on Ilha Grande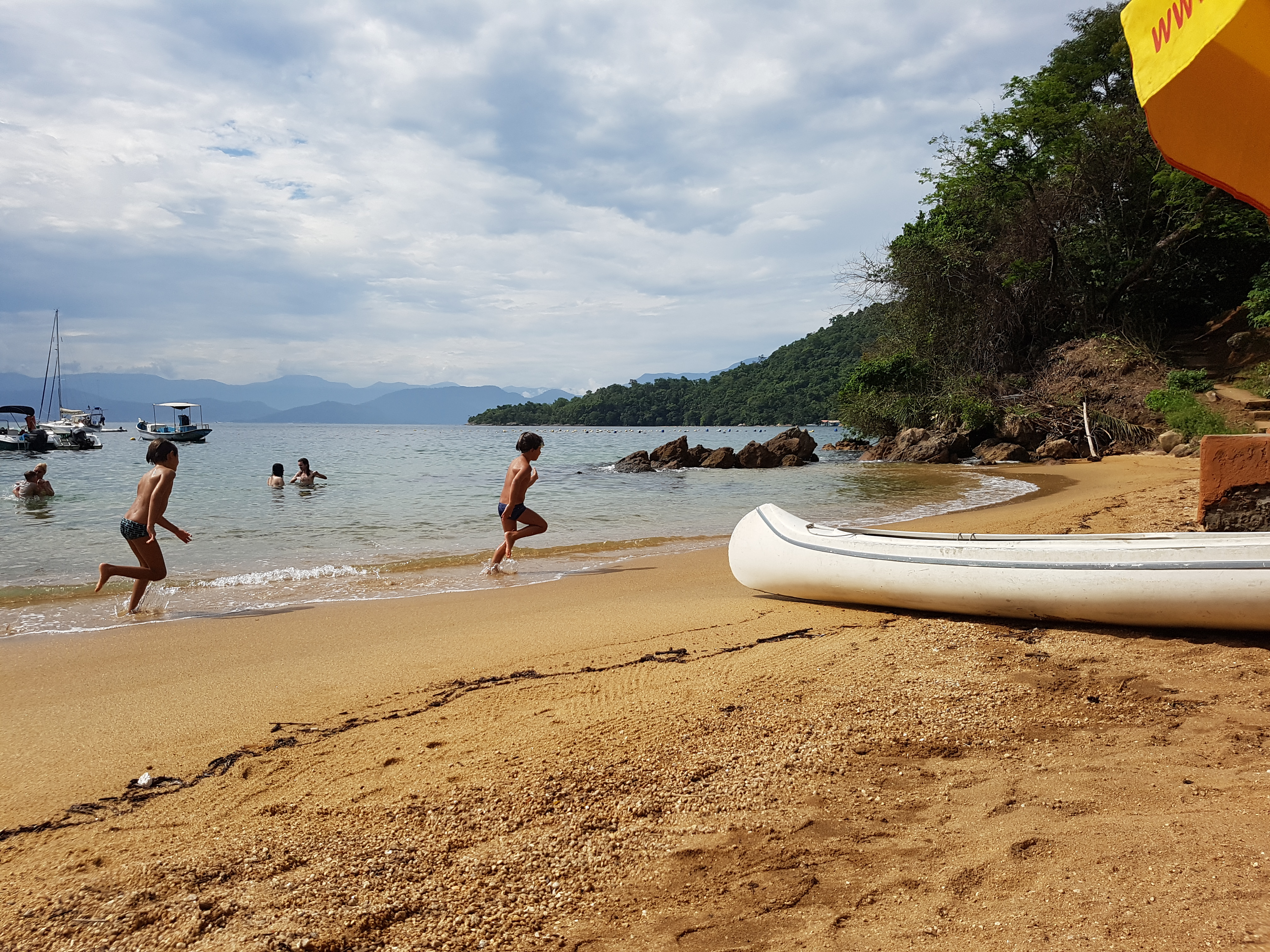 If all the sightseeing, partying and generally enjoying yourself has worn you out, escape to a tropical paradise! First a leper colony and later a top-security prison for some of the country's most dangerous criminals, Ilha Grande (Literally "Big Island"), is now a dream destination for holiday makers searching for a relaxing getaway.
Home to some of Brazil's most pristine beaches and the Atlantic rainforest, Ilha Grande has one of the richest ecosystems in the world, making it a must for any nature-lover. This biodiversity and conservation hotspot is one of the last places in the world you can encounter brown howler monkeys, maned sloths and broad-snouted caimans, and the surrounding seas may be the only place in the world where you find corals and tropical fish alongside sharks, sea turtles, penguins, orcas and dolphins.
This UNESCO heritage site has banned motorised vehicles and as such there isn't a single road on the island, meaning the island's extremely well-conserved. This also makes it the perfect getaway if you're looking for some peace and quiet after the bedlam of carnival.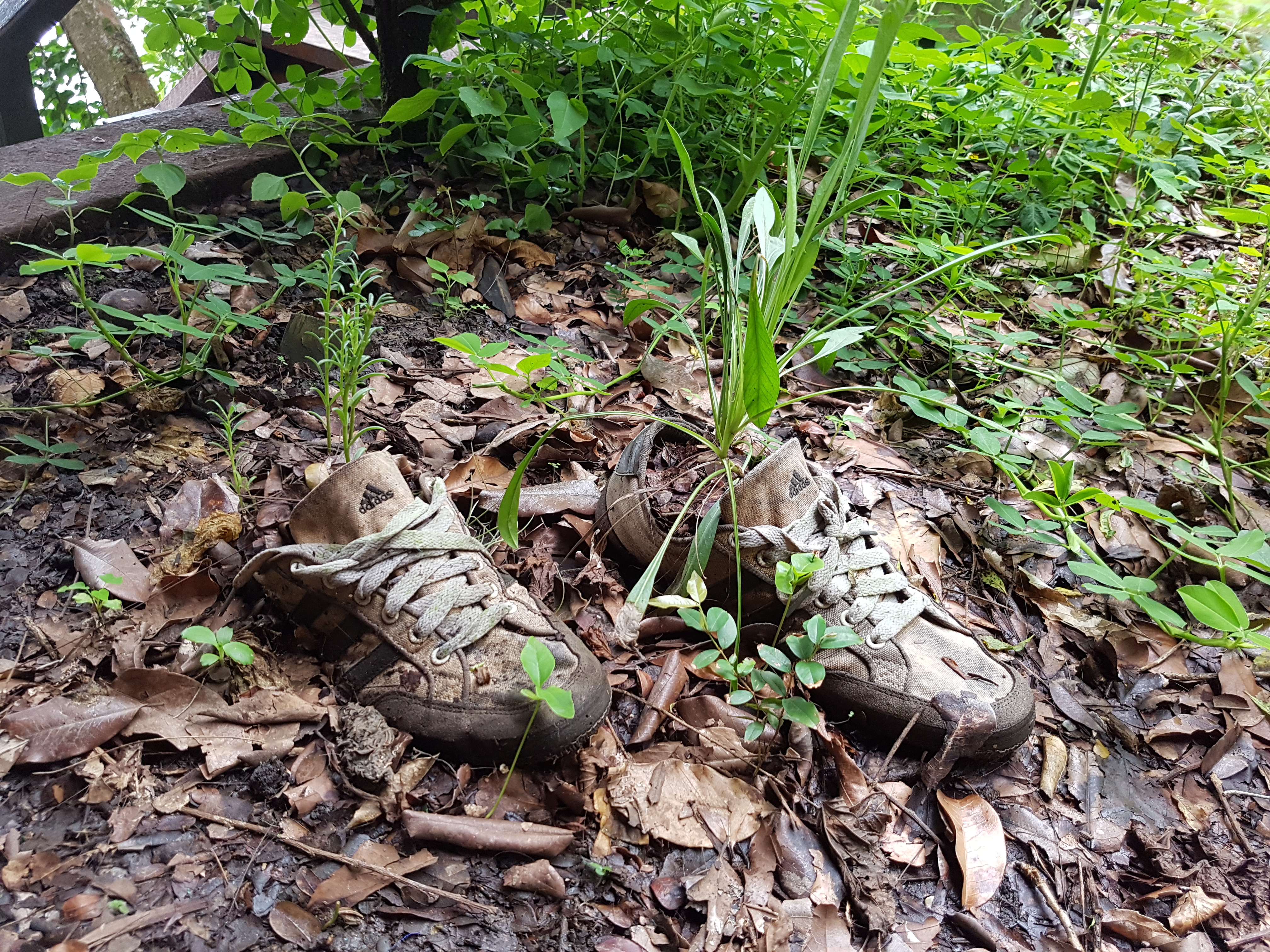 How to get there: Drive to Angra dos Reis, Conceição de Jacareí or Mangaratiba (about 3 hours West of Rio, but maybe longer with carnival traffic), then take a boat to the island. Check out The Complete Guide to Ilha Grande for more detailed instructions on how to get there, what to do when you're there and where to stay.
Note: Carnival is high season so book in advance to avoid disappointment!
6. Drink a fresh coconut every day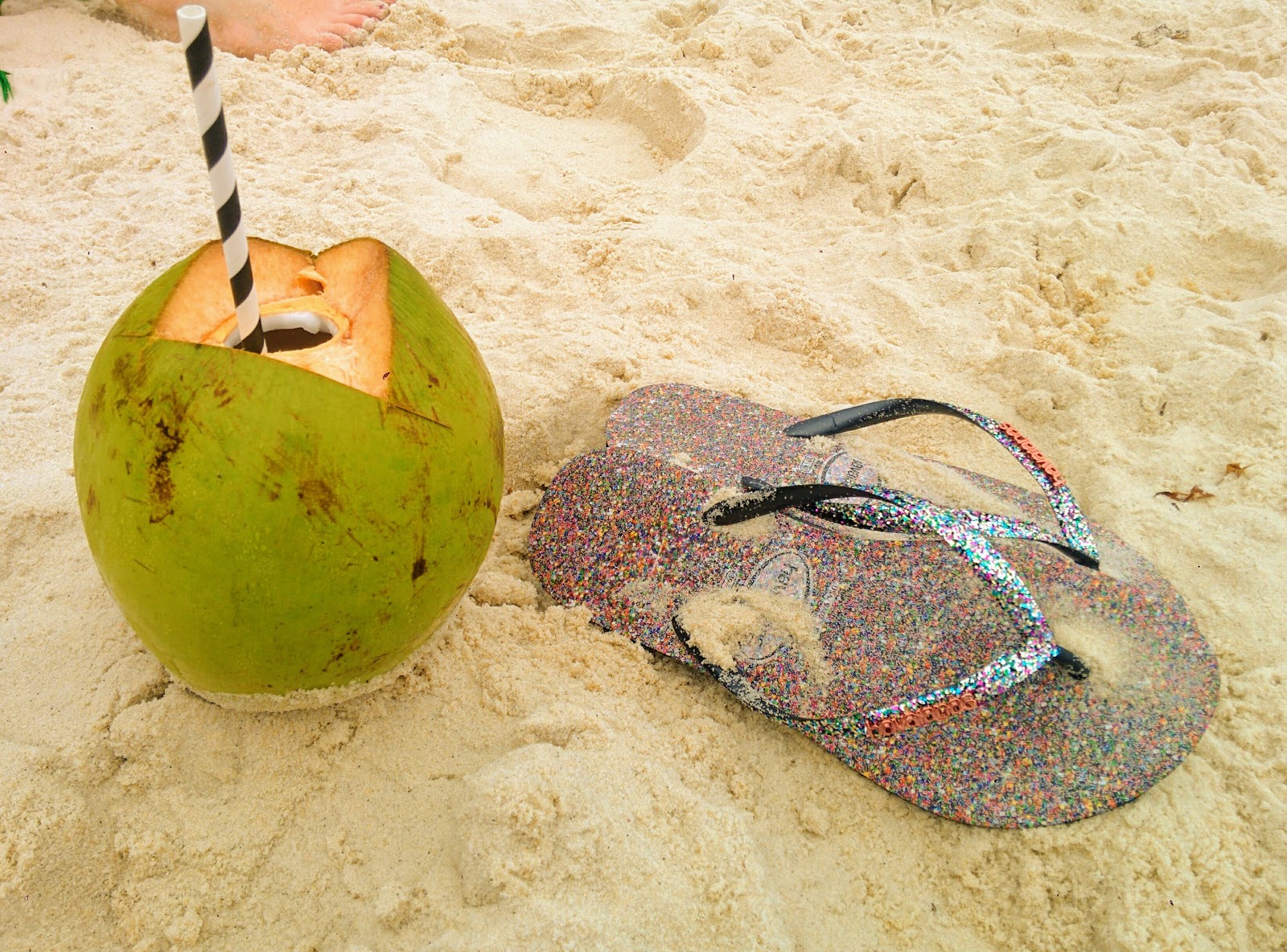 Because they're hydrating, delicious and only cost about 6 Reais (€1,50)! On a related note, eat as much fresh fruit as you can get your hands on: mango, papaya, passion fruit – everything's bigger, fresher and juicier in Brazil, plus you'll need all the vitamins you can get to help you through the crippling caipirinha hangovers!
7. Try the local delicacies – vegetarians beware!
Brazil is a land of grilled meats. There is rarely any kind of communal event not involving churrasco of some sort, hearty spreads of giant cuts of cow, pig and bird all sizzling away on open barbeque fires. Fresh fish is another Rio signature dish, its most popular variant being in the form of an astonishing variety of sushi, spearheaded by the local Japanese migrant communities. As an omnivore, you won't have a lick of trouble finding delectable fresh seafood and meats, and the entire city from beach bars, to the favelas, to the financial district will have the perfect place, however dingy-looking, to satisfy your appetite.
For a vegetarian like me, it's a bit harder. Food culture in Brazil is heavily influenced by European and North American cuisine, and many things are fried – for being a country surrounded by the Amazon rainforest, the only area where the tropical cornucopia shines brightly is in the staggering selection of fruits, nuts and seeds. Any local street vendor or supermarket will provide some sort of fresh, succulent and sweet taste sensation for those so inclined – you can try something novel every day for weeks.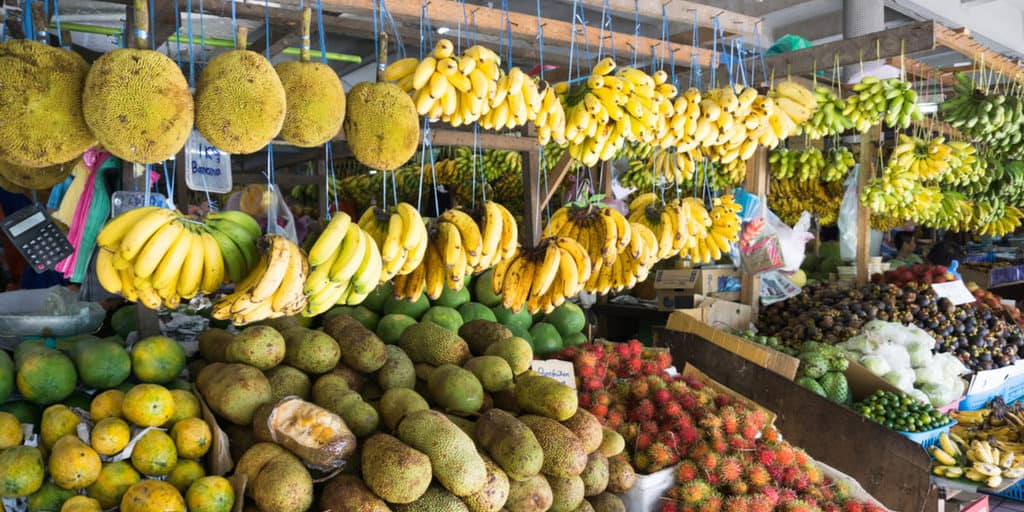 Outside of becoming a fruitarian, your best bet as a vegetarian is to accompany every meal with the ubiquitous massive avocado (seriously, they are shockingly huge). In terms of cooked dishes, here are a few good staples: feijoada (black bean stew, but ask for minus the pork belly), pão de queijo (baked little cheese balls of tapioca starch), and farofa (toasted cassava flour served with all kinds of herbs). And don't pass up an ice-cold açai available at every street corner, the perfect refreshment for a long humid day exploring the sites and the beaches.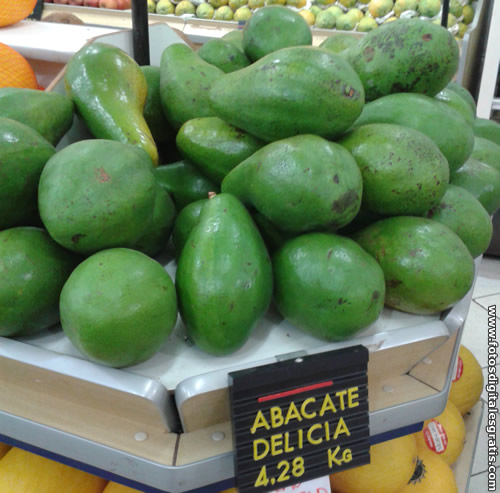 Of course, like in most places, there are also plenty of veggie-focused eateries popping up around the place, so keep an eye out for anything new-looking that offers smoothies or brunch. Speaking of smoothies, get yourself one with cupuaçu or acerola for a taste sensation! Most places will also serve some kind of salad and chips in the absence of anything else – nobody will starve!
8. Get a taste of professional samba at Brazil Samba Congress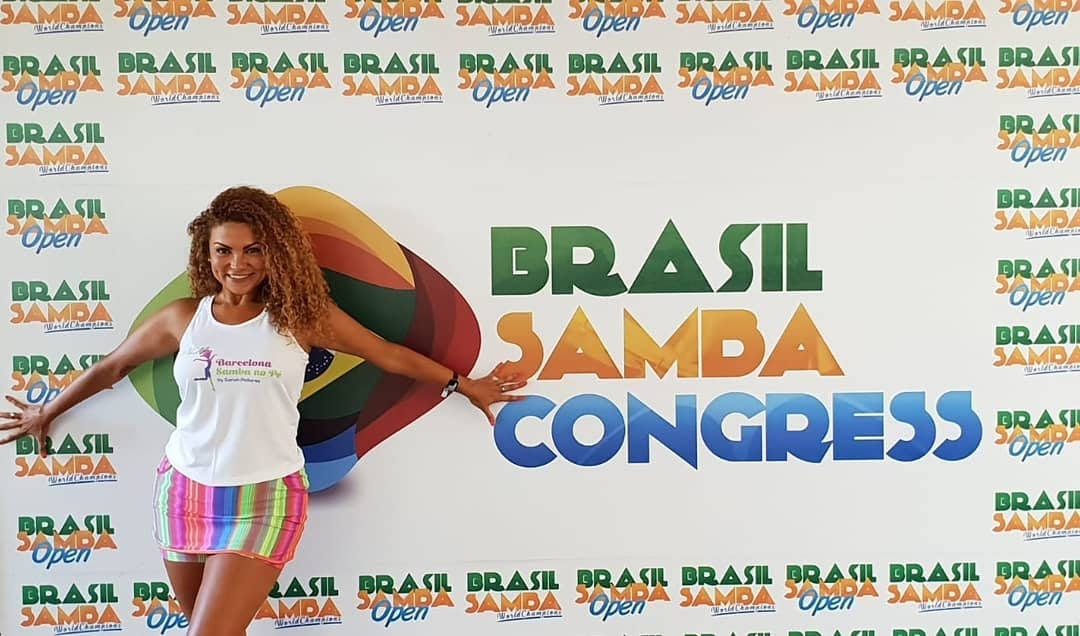 If you love samba, you can't leave Rio without attending the Brazil Samba Congress. This is a 3-day non-stop celebration of Brazil's national dance including workshops, parties, competitions and shows. This is a fantastic opportunity to connect with samba lovers from across the globe and learn a variety of samba styles from over 20 different professional samba teachers and performers. Their classes are sure to inspire, motivate and teach you a lot. With up to 9 hours of workshops a day, it's a wicked test of stamina.
And you must stay in the evening for the Brazil Samba Championship! This competition draws together Brazil's best passistas battling it out for victory in various categories including choreography and improvisation both in groups and individually. This frenetic fiesta of explosive energy will have you hanging off the edge of your seat from start to finish. It's basically Strictly Come Dancing on steroids. Check out this video from last year to get a taster.
And if you're feeling really inspired, why not enter yourself into the Brasil Samba Open Competition, an improvisation contest which attracts samba lovers from around the globe. For more information about this year's samba congress (February 13th-16th), visit the Brazil Samba Congress official website.
9. Rehearse and perform with a samba school
One of the firm highlights of our trip has to be going to a rehearsal with the performers and supporters of one of Rio's most renowned samba schools, Salgueiro. Live batucada, joyful singing and feisty dance offs as well as the warm welcome we received made this rehearsal (which was actually more like a fantastic party) a night to remember and was undoubtedly one of the most authentic experiences we had the privilege of taking part in. These types of events are usually open to the public, and tickets can be bought in advance. Some of the most famous schools include Salgueiro, Mangueira and Unidos da Tijuca.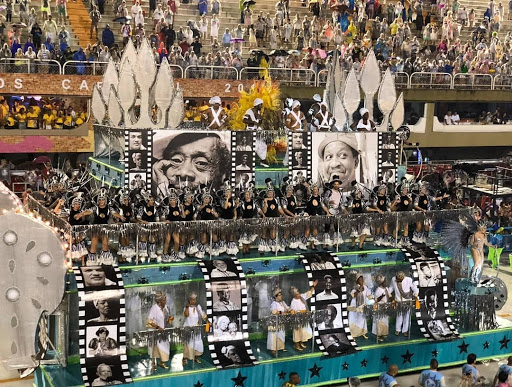 For any samba enthusiast, dancing in Rio's world famous Sambódromo is a dream come true. "But how can you take part?" I hear you ask. Surely, the samba schools don't just let anyone take part? Well, they kind of do. Just get in touch with the samba schools, their websites are a good start.
Lots of the schools will require previous dance experience but even if you've never samba danced in your life, they'll try to fit you in somewhere. This isn't to be taken lightly though, you should be in Rio at least a week or two before carnival to rehearse, and you'll also have to buy your own costume, which doesn't come cheap! But the adrenaline high you get from being part of the ultimate Rio carnival experience is unbeatable. Plus, it'll give you some interesting stories to tell you grandkids!
10. Watch the Greatest Show on Earth
Finally, even if you don't partake in it yourself, no trip to Rio would be complete without watching Rio's Carnival parade in the Sambódromo. Every night for one week in February/March, Rio organises dazzling spectacles which are a feast for the eyes and senses. The televised parades generate just as much excitement and fierce competition as any football match.
For the audience, these are nights of jaw-dropping performances, barely-there costumes, and spectacular floats. In short, the party of a lifetime.
For the competing samba schools, carnival is the culmination of a year's worth of blood, sweat and tears to construct all those lavishly decorated floats, elaborate dance routines and gorgeous handmade costumes. All of this to outshine the competition and convince the judges that they're Rio's best samba school.
This isn't just a pretty show after all, it's a competition first and foremost. In the little more than one hour it takes the school to perform as they traverse the Sambódromo, judges at various points along the almost 1km runway scrutinise every feather, sequin and dancer to mark, among many other criteria; choreography, costumes, harmony of the group, originality, the cheers from the audience… The contribution of each individual is crucial, and the samba school directors will think nothing of sending away any performers who are not singing or performing up to standard, or who have forgotten part of their costumes. Aside from the pride and glory of being the best, the prize money (amounting to around 1 million US dollars) makes the competition all the more fierce.
In short, if there's one thing you really have to do in Rio, it's to see a show in the sambódromo. It's like nothing you've ever experienced before. You'll promise yourself you'll only video the really good bits, but you won't be able to resist pulling out your camera every five minutes to capture the elaborate fantasy floats, complete with, fountains, motorbikes, flying witches on brooms, working waterfalls, larger-than-life eagles flapping their wings, and fire-breathing dragons! No expense is spared to ensure victory!
Top tips:
Go well rested. The parades start at about 9pm and it's not uncommon for them to go on until 6am the next day!
Go an hour or two before the first performance to get good seats.
Take a waterproof coat to shield you from the habitual carnival rain.
Bring a cushion and snacks – concrete steps are not comfortable seats for this marathon show.
Alternatively, pay extra for seats in the covered sections which have better chairs, some shelter from the rain, and a bar-restaurant.
***
If any of this has piqued your interest, speak to Sarah Pallares. The Rio-born samba dancer has been teaching and performing for 20 years, 9 of those years in her adoptive city of Barcelona. For the past two years Sarah has taught at the Brazil Samba Congress and organised a two-week excursion to Rio during carnival. So if you want to improve your samba, get taken to the best insider parties and experience the magic of the Sambódromo, get in touch with her! You don't need to be based in Barcelona to ask her about any of these things, just say that I sent you 😉
Contact details: [email protected]
Instagram: profsarahpallares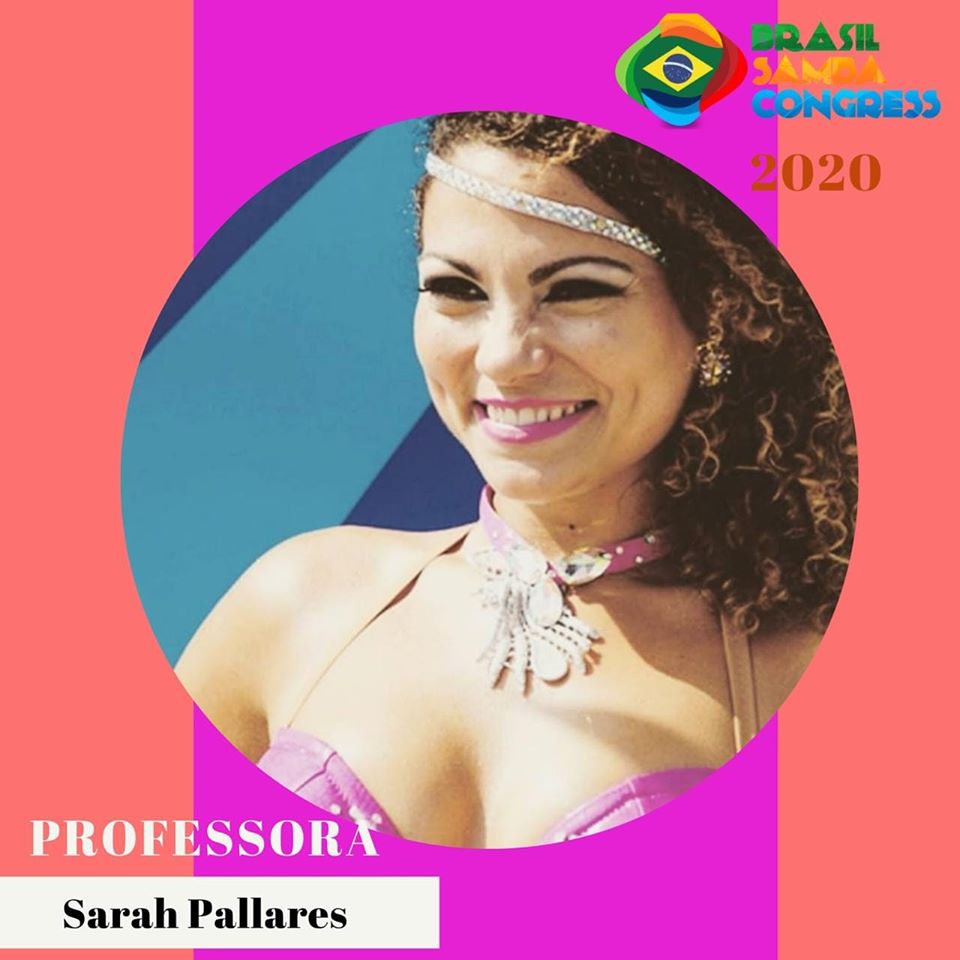 I hope this Top 10 List has whetted your appetite for a Brazilian adventure! If you have any questions, please get in touch!
Sending you sunshine and positivity from Barcelona!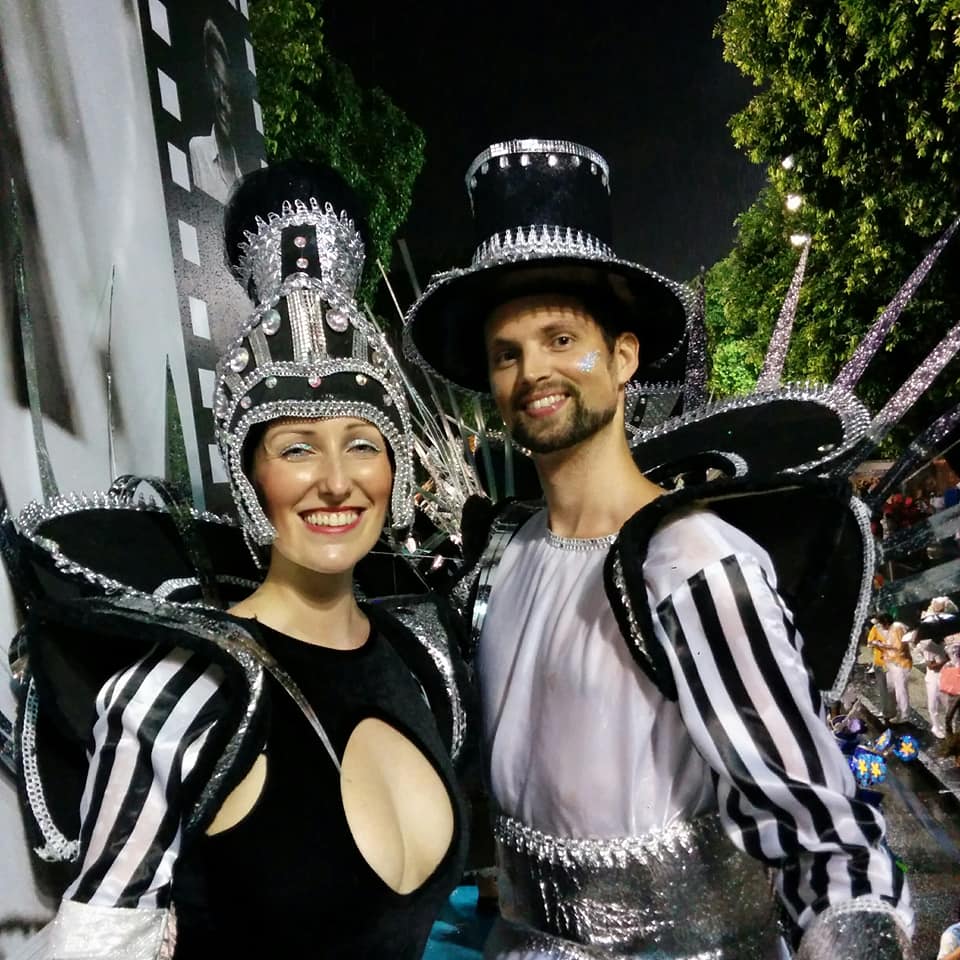 I love hearing from you! Scroll down to the comments below to leave me a message. And remember, sharing is caring!