Sant Antoni Festa Major and La Festa dels Tres Tombs – A Good Excuse for Barcelona to Party in January
January 16, 2020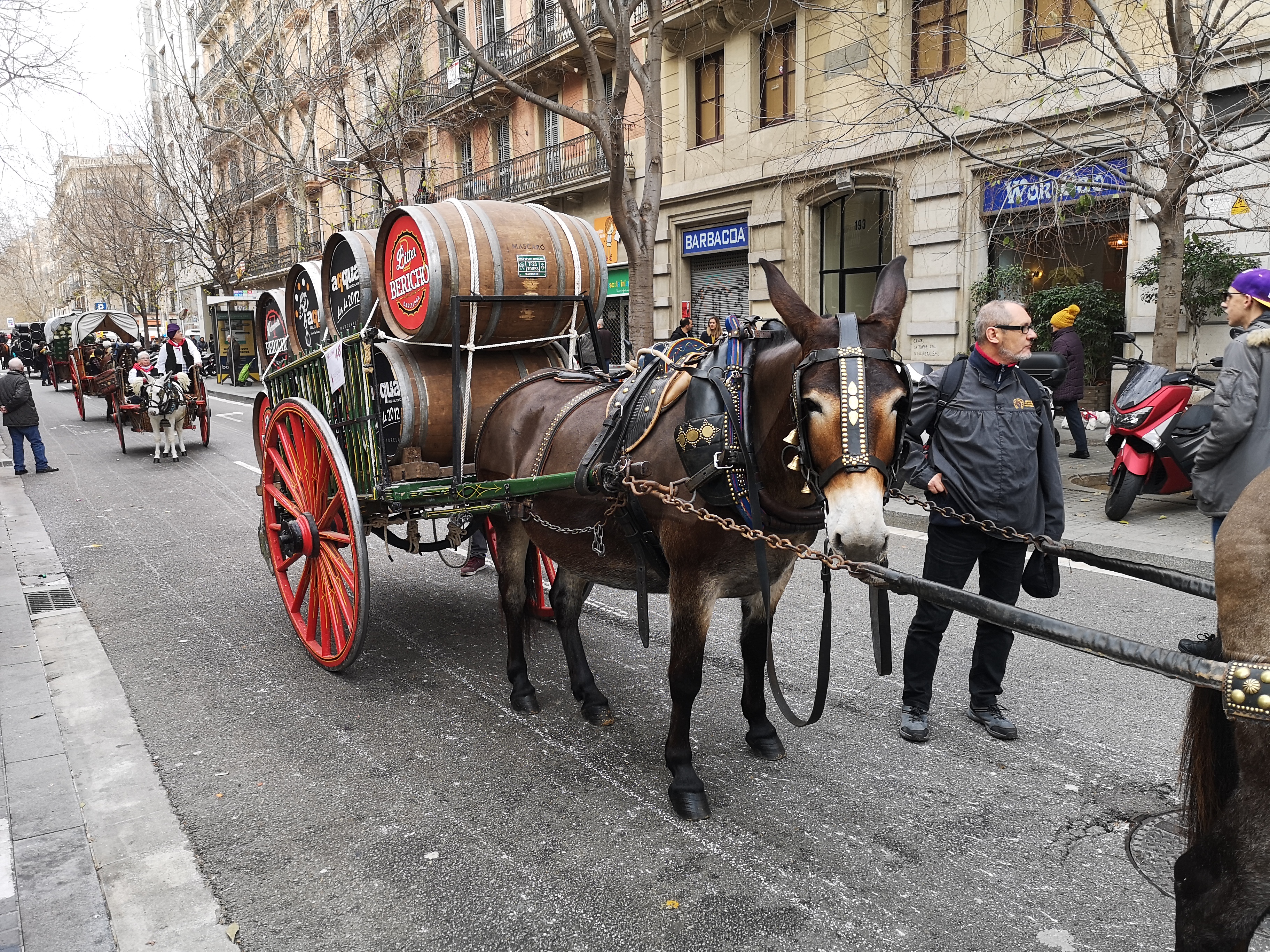 Already getting bored of sobriety and healthy eating? Looking for an excuse to indulge in hedonistic frivolities again now that Christmas is over? Then come to Barcelona – the city which always remembers some saint to celebrate just when things are in danger of getting a little dull. Just five days after King's Day (basically Spanish Christmas when children get inundated with toys from the Three Wise Men), the fun starts all over again with the festivities in Sant Antoni. Get ready for weeks of celebrations involving plenty of food, animals, music, wine tasting, building huge bonfires, correfocs, parades, Catalan gegants and of course the obligatory sardana dances. And the best thing is, most of it's free!
Several weeks of free winter street revelry? Tell me more!
Every year in January, when things can feel pretty miserable and boring, Barcelona is already stirring from its Christmas-induced food coma to celebrate the first local neighbourhood festival of the year in honour of Sant Antoni de Abat in the Sant Antoni district of Barcelona.
Incidentally, this has to be by far the best thing about living in a Catholic country – with more saints than days of the year, you'll always find an excuse to throw a party!
Although Saint Anthony's Day is the 17th of January, celebrations go on for a full two weeks, this year starting on the 10th of January and culminating in the Festa Major de Sant Antoni on 25th January. Events include processions of horse-drawn carriages, eating mounds of pork-based tapas, paella competitions and several colourful parades. You can check out the official programme from Barcelona City Council here. (Unfortunately only available in Catalan) 
And of course, like every self-respecting celebration, it features a food that will ruin your diet just by looking at it. The culprit here is the Roscón de Sant Antoni – a sweet, ring-shaped cake made with brioche or puff pastry which can contain a variety of fillings like marzipan (the most traditional), cream, or cabello de ángel (literally "angel's hair", basically caramelized fruit pulp). This is very similar to Roscón de Reyes eaten on King's Day, but usually comes without the candied fruit decorations, and the king hidden inside is substituted for an animal figurine. You should be able to find this in any bakery in Catalonia around the 17th of January – heavenly with a cup of coffee or glass of cava!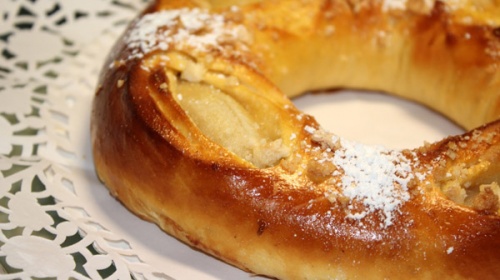 Sant Antoni 'Hood Highlights
Without a doubt the most important day of this annual festival has to be the Festa Major de Sant Antoni where you can see the city's oldest parade, La Cavalcada dels Tres Tombs. Surprisingly for an English-speaker like me who was in the dark about this for years, "tombs" has nothing to do with the English word "tomb". Rather, it's Catalan for "tours" or "walks". This refers to the tradition of the parade taking the same route around the church three times. Walking several times around a site of religious interest is an age-old tradition across many ages and cultures. The Romans used to walk around temples for good fortune and Muslim pilgrims circle the Kaaba in Mecca seven times. Barcelona's Tres Tombs parade no longer takes the same route three times, but the name has stuck.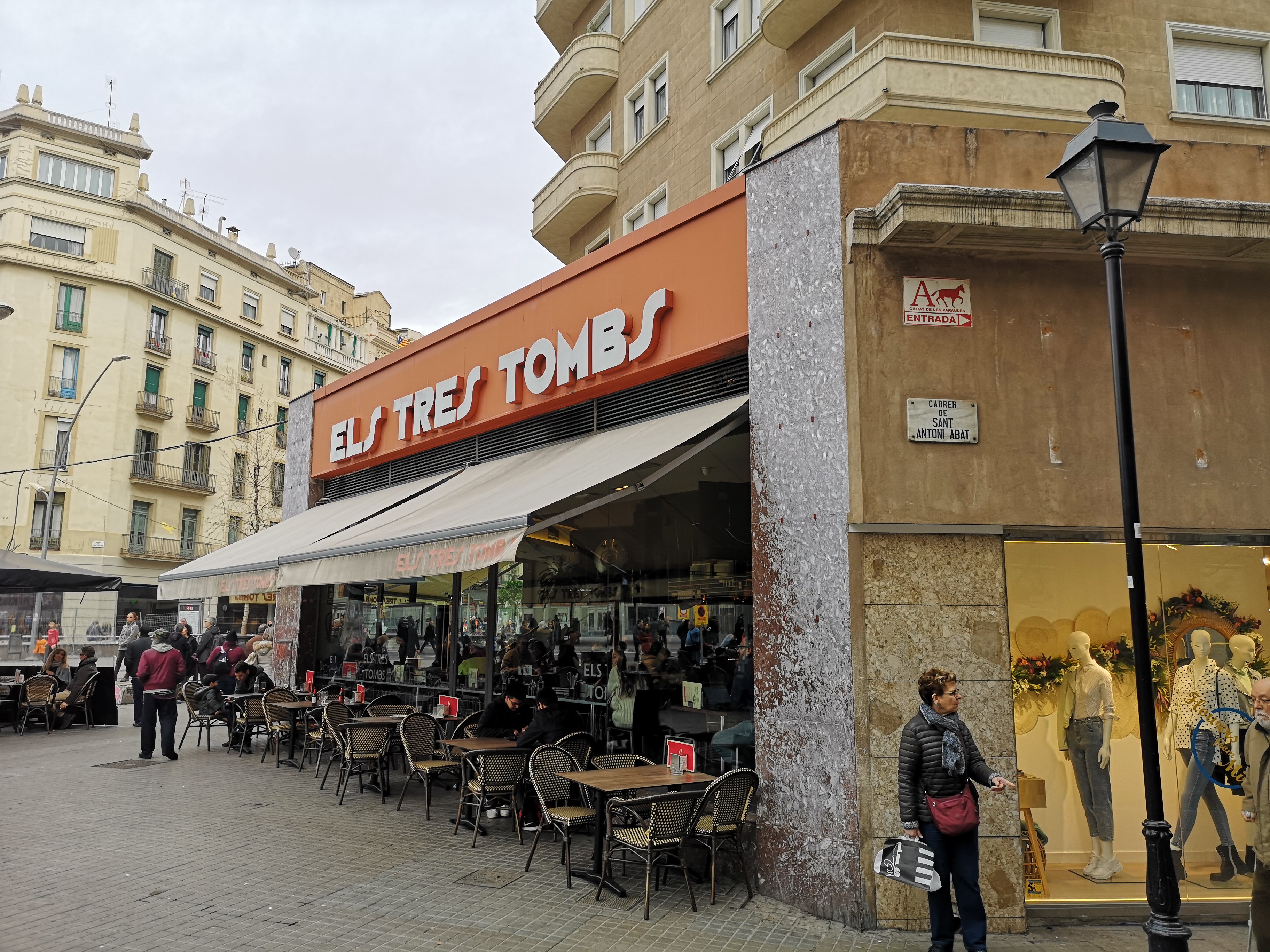 Els Tres Tombs is celebrated in many villages and towns throughout Catalonia, but they say that the village of Valls holds the best celebrations.
Being the patron saint of animals, it's no surprise that Sant Antoni's parade features several creatures great and small, including more than thirty-five horses with vintage carriages. What is surprising is that it's also the perfect opportunity to get your pets blessed. Yes, you heard me right. A curious highlight of this parade is that the animals involved in the parade are blessed and anointed with holy water by a priest on the roadside.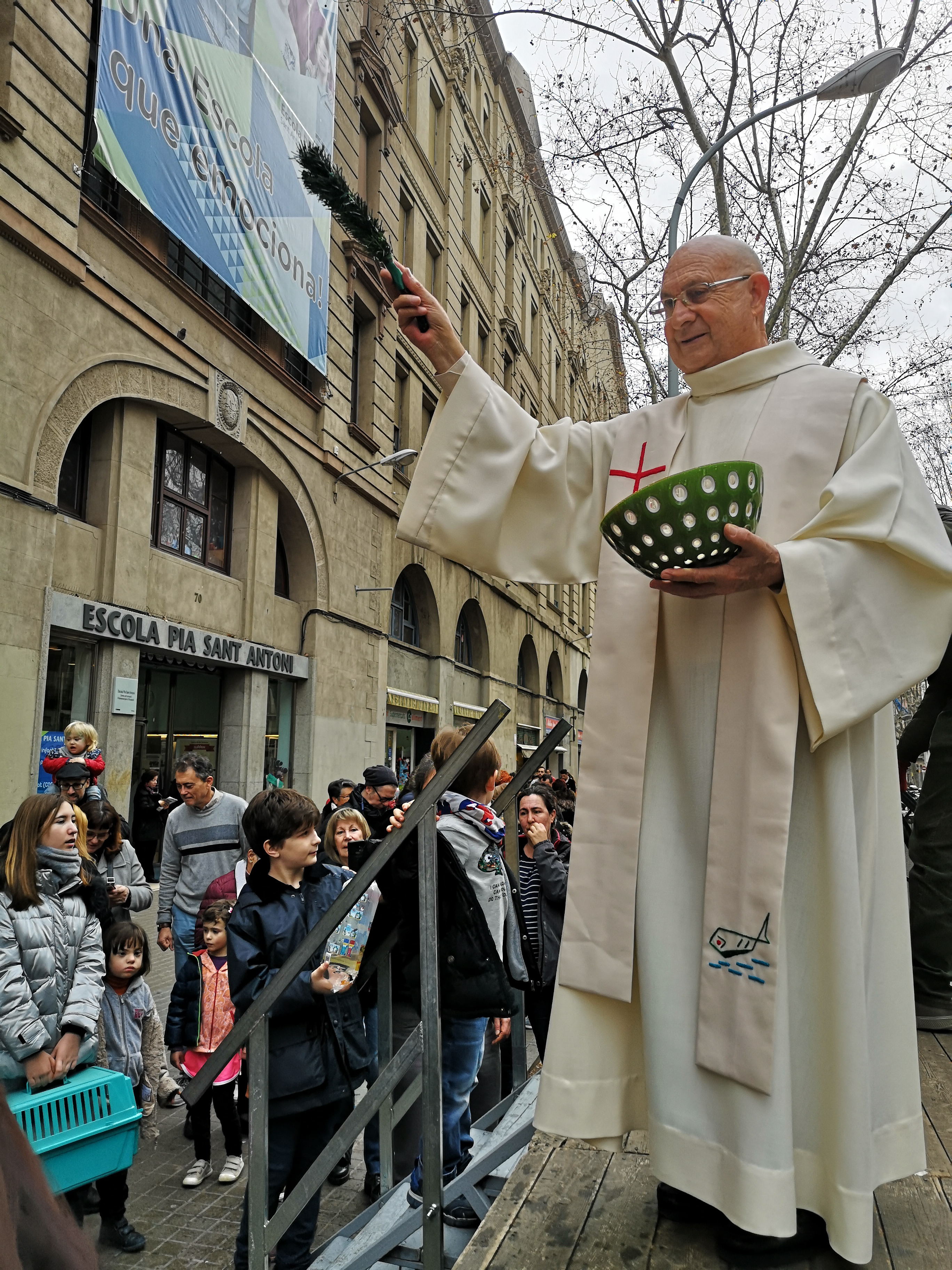 You can even join the hundreds of people who come to get their furry friends blessed and anointed. Cats, dogs, birds and other pets are all welcome, so if you've ever thought of getting Fluffy blessed, here's your chance!
In 2020 the programme for the 195th Tres Tombs Parade looks like this:
(Take all the timings with a pinch of salt though, this is Spain)
10:30 People gather for the parade at the intersection of Avinguda. Paral·lel and Tamarit.
11:00 Parade starts
11:15 Blessing of the animals at the church "la Escola Pia de Sant Antoni" on Ronda de Sant Pau 72
12:45 Finishes at Mercado de Sant Antoni.
Of all the animals though, it's the humble pig which is the protagonist here. Sant Antoni is often pictured with a piglet at his feet because legend has it that after he helped a needy pig, it would no longer leave his side.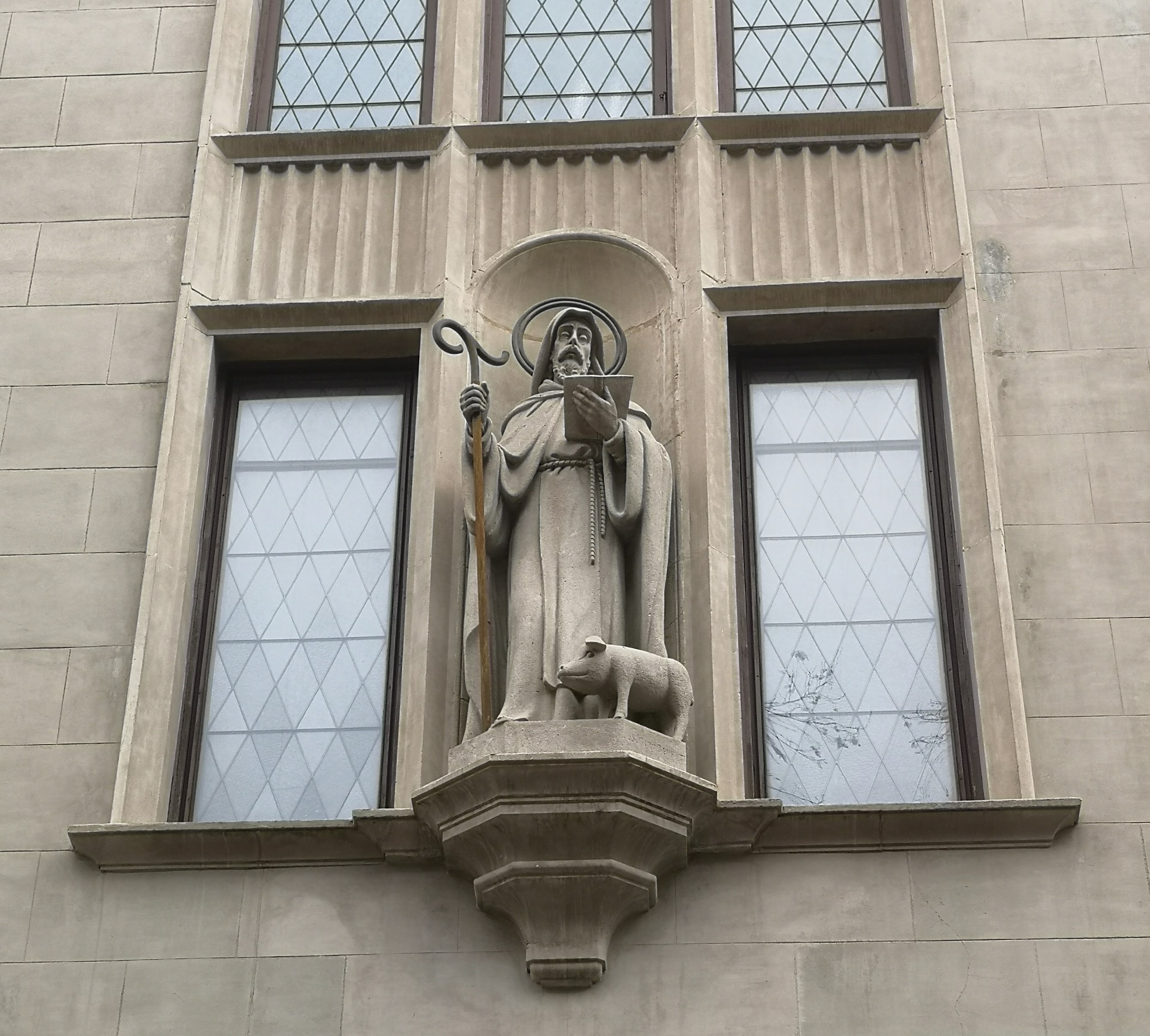 You might think that this story would spur people on to be kind to pigs and treat them as they would their blessed pets, but instead elaborate porcine creatures are made for the parades and people pig out in a week of pork-based tapas at the Porkada in the neighbourhood of Clot.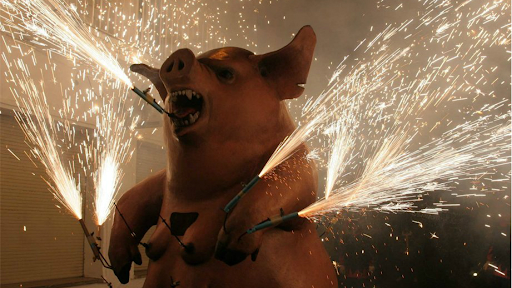 As Sant Antoni is also a saint for the sick and poor, on the 20th January a food collection point will be assembled in the middle of El Mercat de Sant Antoni so shoppers can donate food to those in need before. The collected food then becomes part of the celebration itself when it is pushed around in the Tres Tombs parade.
Aside from what's on the official programme, there are usually several smaller events this day which are not advertised but can be found with a little intrepid exploration. That's if you're not swept up by the general fiesta feeling on the streets. In short, it's well worth visiting Sant Antoni in January.
Although this is a neighbourhood festival, everyone's welcome to come and join the fun. So head over to Sant Antoni on the 25th January, and don't forget to bring Fluffy to get blessed!
That's all for now. Sending you positivity and sunshine from Barcelona!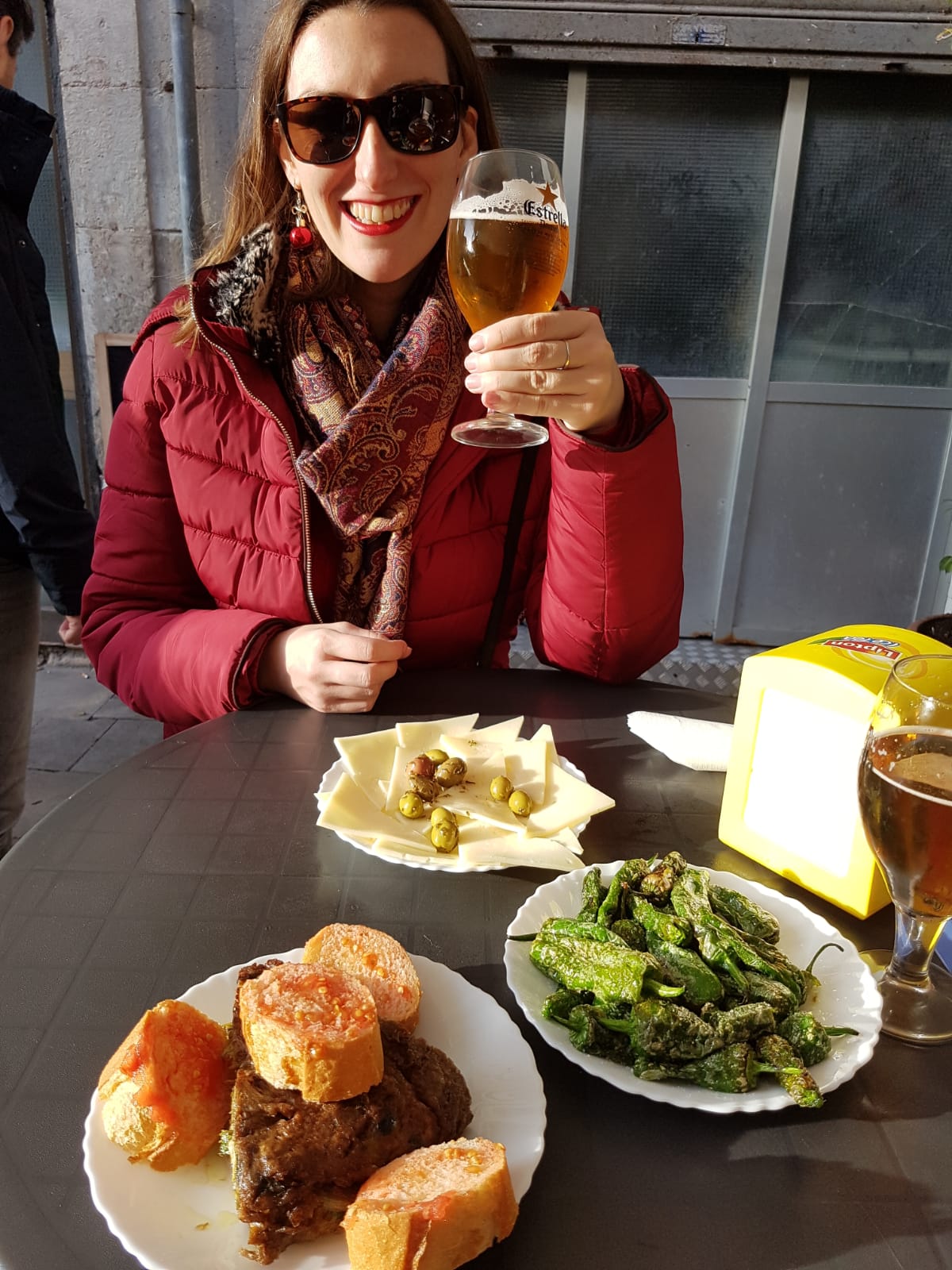 I hope you've enjoyed this article and found it informative. I would love to hear from you in the comments below and please feel free to ask me any questions about it!
I love hearing from you! Scroll down to the comments below to leave me a message. And remember, sharing is caring!