How to get into the Christmas Spirit in Barcelona
December 10, 2019
Being one of Europe's sunniest cities filled with palm trees, enjoying relatively mild temperatures of between 11°C and 14°C in December with little chance of snow, you can be forgiven for not really feeling like it's Christmas in Barcelona. So today I'm giving you 10 suggestions to get into the Christmas spirit in Catalonia's capital.
1. Take a stroll through one of Barcelona's Christmas Markets
One of the best ways to get into the Christmas spirit has to be going to a Christmas market, the most famous and oldest (with over 200 years of history) being La Fira de Santa Llúcia. With hundreds of stalls in front of the magnificent Santa Eulalia Cathedral, this is the place to go for Christmas trees, mistletoe, artisanal handicrafts including caganers and tiós, bespoke jewellery, elaborate nativity scene decorations, in addition to the ubiquitous cheap Chinese-produced tat.
On Saturday 14th of December there will be plenty of activities to celebrate Santa Llúcia including various dance groups, parades, and the opportunity for the kids to whack the crap out of a giant tió and get some early Christmas presents.
Another option is the newer and smaller Fira de Nadal held in front of the impressive Sagrada Família since the 1960s to make room for the over-spill from the growing Gothic quarter market. This market is about a third of the size of La Fira de Santa Llúcia and sells much the same but with the very welcome addition of food such as olives,cheese, churros, crepes, and not forgetting impressive views of La Sagrada Família.
Both markets are open from the end of November up until Christmas. If you want a market that's open until January 5th, why not check out the new Fira de Nadal de Port Vell just opened this year featuring crafts, food, a floating nativity scene, a vintage carousel, a 60m high Ferris wheel and the biggest Christmas tree Catalonia has ever seen.
For opening times and more information click here:
La Fira de Nadal de la Sagrada Familia
2. Santa Claus Christmas parade
If you want to catch a glimpse of Santa before Christmas, then make sure to see the Santa Claus Parade on Sunday 15th December featuring floats, giants, dancers and correfoc devils. The fun kicks off at 6pm in the Sants district of Barcelona. This is a totally free event, fun for kids and adults alike.
3. Visit the controversial Nativity Scene
It wouldn't be Christmas in Barcelona without a controversial nativity scene. The pesebre is arguably the most important Christmas decoration in Spain – often depicting the entire town of Bethlehem complete with working water mills and real moss. As such, there are strong feelings about what constitutes an appropriately traditional composition. There's even, as there always is in Barcelona, a special association dedicated to all things nativity: L'Associació de Pessebristes de Barcelona.
With this in mind, it's no wonder that Barcelona's mayor, Ada Colau, comes under fire every year for her, let's say unconventional choice of nativity scene in the central Plaça de Sant Jaume. Since she came into office in 2015, the city has seen a sharp departure from the traditional biblical scenes towards more modern and intellectually challenging themes, with 2018's causing a lot of upset for depicting a table reminiscent of the Last Supper set up for Christmas dinner, with no dinner guests present and the baby Jesus represented by a mere bib.
This year's display, designed by Paula Bosch also breaks with tradition, depicting boxes full of Christmas decorations and nativity characters, which many have likened to the mess of a jumble sale. Some feel it's in bad taste to put the virgin Mary on display next to bottles of cava and Christmas socks. (Although funnily enough they don't have a problem with the caganer taking a dump in the corner).
They're undoubtedly love-it or hate-it affairs. Personally, I always love these displays because they're very original. In fact, this year's pesebre doubles up as a quaint cityscape when viewed from the other side, the tastefully decorated boxes of attic junk and festive foods being the backdrop for illuminated miniature apartment windows.
We've all seen the traditional nativity scene a million times, so why not spice it up and cause some heated debate?
4. Buy a lottery ticket
Do you know what Spain's national pastime is? No, it's not football, it's not basketball, it's… the lottery. With the Spanish betting a higher proportion of their income than almost any other nation (Around €1.9 billion a year, equal to around € 480 per head or about 15 percent of the average net household income), we could say that the lottery is somewhat of an obsession here. It's not at all uncommon to see massive queues, spilling out of betting shops whenever there's a special lottery draw and huge jackpots to be won.
The world's biggest lottery, El Sorteo Extraordinario de Navidad, is held every Christmas in Spain and there are thousands of prizes to be won. More than 10% of tickets win a cash prize, making it Spain's most popular lottery.
You see, this lottery is a bit special. In a rather convoluted system, thousands of tickets are sold, each costing €200. Unsurprisingly, most people don't want to fork out that much money, so the tickets are divided into décimos (ten shares of €20 each). Usually lottery outlets only sell tickets for one or two numbers, so the winners often live in the same village or work in the same company. This is why even people like myself who never play the lottery find themselves joining in. I would never forgive myself if all my colleagues won and I hadn't participated!
You can find out the results which are televised live on the 22nd of December (an affair which takes over 3 hours and usually involves overtired school children reading out the numbers and having a little cry from nerves and exhaustion). Bona Sort!
5. Indulge in some late night shopping on Passeig de Gràcia
If you're a shopaholic, La Nit del Passeig de Gràcia is for you. Barcelona's most famous shopping streets opens its doors until midnight on Thursday 19th of December, giving you the chance to do some last-minute Christmas shopping. With over one hundred shops, hotels and restaurants participating and offering discounts, and over 25,0000 visitors expected to attend, this is a huge shopping event.
Even if shopping isn't your thing you're bound to enjoy the live music and concerts filling the streets with the sound of Christmas as well as the beautiful Christmas lights and decorations.
6. Hit the Slopes
It very rarely snows in Barcelona, so if you're dreaming of a white Christmas, why don't you hit the slopes in the nearby Pyrenees?! There are a range of skiing and other winter sports options just a couple of hours' drive from Barcelona, whether you go to Andorra, France or stay in Catalonia. Some popular options which are easily accessible via bus and offer ski rentals include La Molina and La Masella.
7. Eat fondue at La Carassa
Want to feel like you're in a warm chalet in the Swiss Alps? Then look no further than La Carossa, a small and cosy restaurant serving four different types of cheese fondue as well as raclette.
8. Scoff all the free samples in El Corte Inglés
You won't find this suggestion in TimeOut or Metropolitan. This is a secret tip from yours truly. Love it or hate it, El Corte Inglés (Europe's largest department store group, very similar to Marks and Spencer's) really pulls out all the stops this time of year. Their Christmas lights are usually far better than Barcelona Council's and their supermarket offers a much wider range of foreign goodies compared to the other Spanish supermarkets, making it the place to go to to find crumpets, mince pies and German beers.
But the best part is that when Christmas rolls around they hand out lots of free samples as you walk around the shop, so much so that if like me you've got no shame, you'll have pretty much eaten and drunk your way through a three-course meal by the time you leave the shop, feeling slightly tiddly and giddy from too many rosé cava samples and chocolate turrón.
9. Treat yourself to a Christmas Cocktail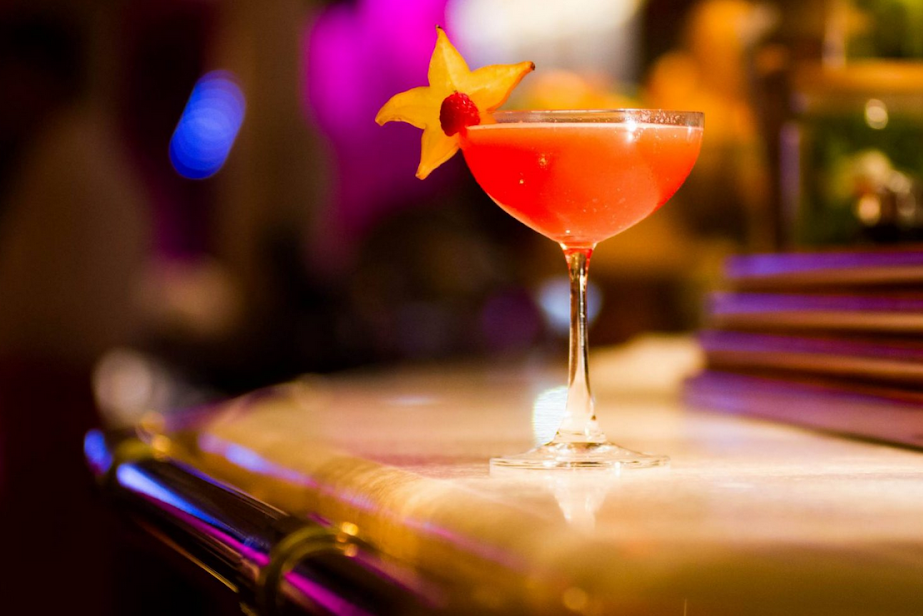 Speaking of tiddly, what's Christmas without a tipple or five every day until January? There's no better way to celebrate the festive season than with some fancy cocktails. If you're looking for some inspiration, here is a shortlist of my favourite cocktail bars:
Boadas – Barcelona's oldest cocktail bar serving up classic cocktails since 1933
Milano – Enjoy vintage glamour and live music every night of the week in Milano
Paradiso – Be amazed by the spectacular cocktail creations the Paradiso team dream up, in this not-so-secret speakeasy.
Ginger – Simple yet chic bar hidden in the labyrinthine streets of the Gothic quarter with a relaxed vibe. So old-school it doesn't even have a website.
La Cava Cakery – Okay, not actually a cocktail bar, but they sell cava and amazing cupcakes and make you feel like it's acceptable to order that when it's still daytime.
10. Take a Dip on Christmas Day
For those brave souls who like a challenge, why not take a Christmas swim at the beach. The yearly Christmas swim is an open water 200m swimming race in the marina port at 12:00. At 13 degrees the water will be chilly, but nothing a Northerner can't handle! Well, unless you become a softy like me!
***
That's all for this week. I hope these tips get you into the Christmas spirit! Sending you sunshine, positivity and Christmas vibes from Barcelona!
I love hearing from you! Scroll down to the comments below to leave me a message. And remember, sharing is caring!